Education Services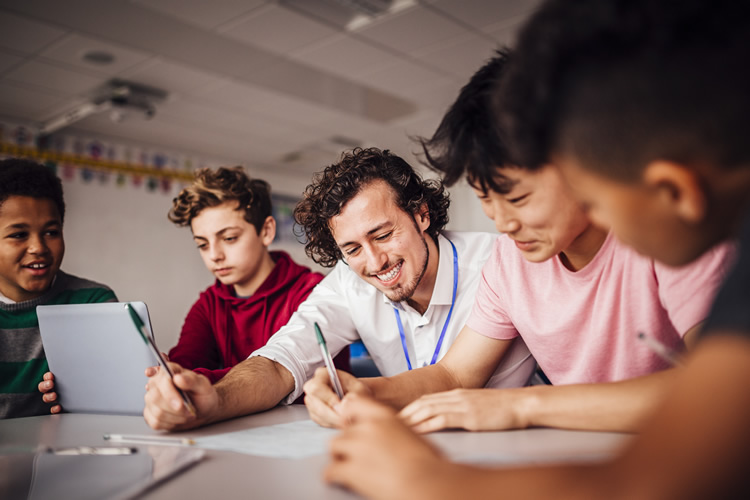 DYS provides education services approved by the Department of Elementary and Secondary Education (DESE) that address the academic, emotional, physical and social needs of each student. DYS employs roughly 120 certified teachers at its 27 sites. Many of these instructors are also certified to provide special education services.
The learning objectives for each youth include:
Remediate deficiencies in learning skills and academic knowledge
Connect learning to responsible citizenship and self-sufficiency
Recover academic standing and units of high school credit
Learn the value and importance of a good education
Increase self-confidence and self-esteem
Improve behavior and study skills
Strive to complete secondary education with a High School diploma or high school equivalency (HiSET)

About our Classes
DYS follows a 12-month school calendar, and students are assigned a full-day schedule of classes. Our learning environment encourages accountability, responsibility, respect, self-esteem and pro-social values.
The curriculum provides a foundation of knowledge as it develops the skills necessary for students to think, reason, create and communicate. In addition, students study U.S. and Missouri government to prepare for the required Missouri Constitution, U.S. Constitution, and Civics exams.
DYS Graduations
DYS recognizes the importance of completing a challenging program of education. DYS staff aim guide, direct, challenge, inspire, reassure, and instill a sense of self-confidence in youth in custody. Each youth in DYS custody is encouraged to complete their education by returning to public schools, graduating while in DYS or obtaining a high school equivalency (HiSET). The HiSET is a popular choice among students and preparatory instruction is available in all DYS sites.
Around 80% of DYS youth who attempt the HiSET test pass
About 90% of DYS youth improve their learning skills and make academic progress toward graduation or completion each year
Public Notice Law 94-142 (IDEA)
504 of the Rehabilitation Act of 1973 Public Notice, Subpart D