How to Apply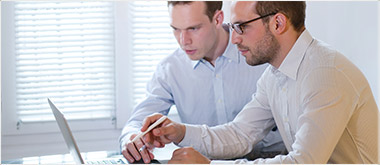 To apply for services with RSB call 1-800-592-6004
One of our Rehabilitation Assistants will assist you and answer questions.
What to expect:
Within 2 weeks of your call, an RSB counselor will call and schedule an appointment
RSB will meet with you in your home
They will help you fill out your application
Eligibility is determined based on the severity of vision loss in both eyes.
There is no age limit on receiving services
All services are provided at no cost to you.
Prevention of Blindness is the only program that has income qualifications.
Main Office Location:
615 Howerton Ct.
PO Box 2320
Jefferson City, MO 65102-2320

Kansas City
615 E 13th St. Rm 409
Kansas City, MO 64106
816-889-2677
Mid-Mo
3418 Knipp Dr. Ste A-2
Jefferson City, MO 65102
573-751-2714
Southeast Office
106 Arthur St. Ste E
Sikeston, MO 63801
573-472-5240
Southwest Office
149 Park Central Sq Rm 640
Springfield, MO 65806
417-895-6386
St. Louis South
3867 Magnolia Ave.
St. Louis, MO 63110
314-933-7311

St. Louis North
9900 Page Ave. Ste 105
St. Louis, MO 63132
314-264-7601

05/01/18